Where to get Chevy Collision Repair in Los Angeles
The most important thing to remember after getting into an accident is to keep calm. Keep calm and call Eli's Collision Repair. Keep the following information in mind as it provides valuable information on what you need to do after an accident, as well as why it's important to take your Chevy to a Chevy Approved Collision Center.
Suggested steps to take after being involved in a collision:
No matter how small the accident, make sure you are in a safe, well-lit area.
Make sure everyone is okay, then call the police.
Write down the names and phone numbers (include witnesses and those who are injured).
Take pictures of both vehicles.
Have your vehicle towed to Eli's Collision Repair.
Why demand repairs from a Chevy Approved Collision Center?
They follow Chevy's strict recommendations on collision repairs that are used to return your Chevy back to its specifications.
They employ technicians that are qualified to repair your Chevy since they must adhere to strict training requirements and certifications.
They use genuine Chevy parts for repairs which helps maintain your Chevy's high standards of performance and quality
They have made the extensive investments required to provide their technicians with the equipment and resources that Chevy requires for collision repairs on Chevy vehicles.
Why should I go to Eli's Collision Repair?
Chevy Approved Collision Center
Commitment to use Chevy Genuine Parts
Dealership Recommended
I-CAR Gold class facility
Employs ASE master certified technicians
Eli's Collision Repair can offer the following services:
Auto Body and Paint Work
Collision Repairs
Paintless Dent Removal (PDR)
Wheel Surface Repairs
Detailing and Polishing
Headlight Restoration
Pre-lease Inspections
Post Repair Inspections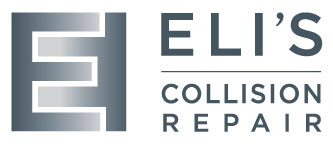 Felix Chevrolet partners with Eli's Collision Repair for collision repairs to your Chevy vehicle. Please contact Eli's directly to schedule your body work.
ELI'S COLLISION REPAIR
7 convenient locations to serve you:
Downtown LA
3330 S Figueroa Street
Los Angeles, CA 90015
(213) 430-1800
Los Angeles
5756 West Third Street
Los Angeles, CA 90036
(323) 954-6888
Beverly Hills
8435 West Third Street
Los Angeles, CA 90048
(323) 653-0309
Santa Monica 1
900 Santa Monica Blvd.
Santa Monica, CA 90401
(310) 652-1375
By appointment only
Santa Monica 2
Adjacent to Lexus Santa Monica Service Center
1020 Colorado Ave.
Santa Monica, CA 90401
(424) 207-2000
By appointment only
South Bay
At Subaru Pacific
14770 Hindry Avenue
Hawthorne, CA 90250
(424) 207-2000
By appointment only
LAX
8635 Aviation Blvd.
Inglewood, CA 90301
(424) 207-2000
By appointment only
Website: elisautobody.com